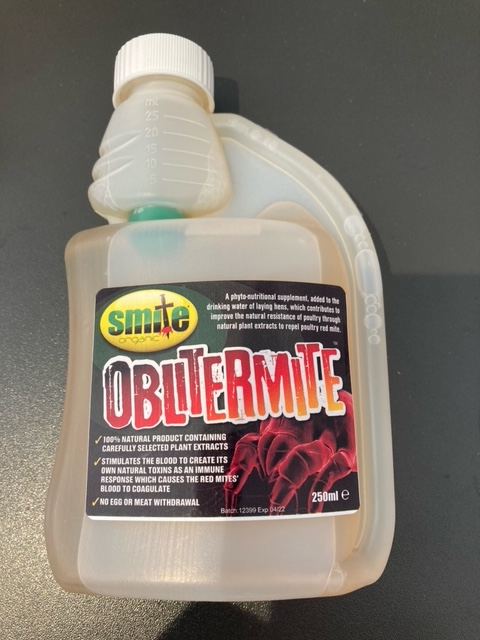 Oblitermite 250ml
Original price
£12.75
-
Original price
£12.75
Product description
Smite Organic Oblitermite Anti-Mite Tonic, 250ml.
Smite Oblitermite Tonic is a phyto-nutritional supplement, added to the drinking water of laying hens, which will help to improve the natural resistance of poultry to attack by red mite through natural plant extracts.
A 100% natural product carefully created from selected plant extracts, Oblitermite stimulates the blood to create its own natural toxins as an immune response causing the red mites blood to coagulate. No egg or meat withdrawal required.